We deal with many different types of Court proceedings, both pursuing and defending, including Divorce, Residence, Contact, Interdict, Cohabitants' claims. We also deal with Criminal Defence, Guardianship, Adoption, Children's Panels and Appeals and various types of Civil Litigation.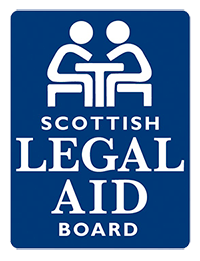 We offer a Legal Aid service for certain types of action.
If you think you might be eligible for Legal Aid, you can obtain more information from the Scottish Legal Aid Board.